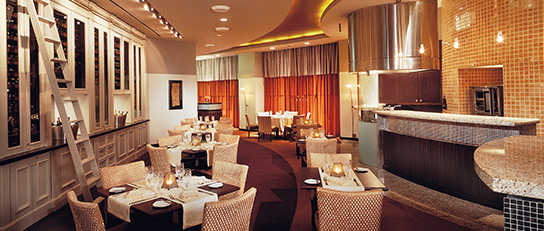 On-Site Restaurants and Bars
Our hotels feature world-class restaurants and unique bar and cocktail offerings that are true destinations for guests and non-guests alike, resulting in significant additional revenue generation opportunities.
Included among the vast array of culinary options at our properties are three Michael Mina Bourbon Steak restaurants, three Richard Sandoval gourmet restaurants, two Gordon Ramsay Restaurants and Michael Jordan's Steak House. In addition, our hotels currently operate five ENO Wine Bar concepts that feature a neighborhood wine bar atmosphere and showcase hundreds of varietals of wine from around the world, along with select cheese and chocolate pairings.
Creatively developed by Strategic Hotels, the ENO Wine Bar concept requires relatively minimal investment, yet provides attractive returns. While our world-class restaurant options are more capital intensive initially, they too deliver enviable results by maximizing underutilized public area space, driving incremental spending from both guests and non-guests, and creating additional revenue opportunities via private party venues.