Paula Maggio / Executive Vice President, Secretary and General Counsel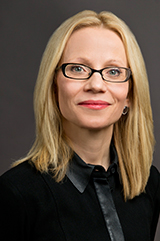 Paula Maggio is executive vice president, secretary and general counsel for Strategic Hotels & Resorts, Inc. She has been with the Company since 2000, having started with its predecessor organization. In this role, she is responsible for oversight of the Company's legal and corporate governance affairs.
Ms. Maggio played a critical role in the Company's initial public offering in 2004, and subsequently has executed a number of significant investment, acquisition and divestment transactions for the Company. Previously, Maggio practiced law with Altheimer & Gray, where she focused primarily on real estate and hospitality law.
Ms. Maggio received a bachelor of arts and juris doctor, cum laude, both from the University of Illinois.