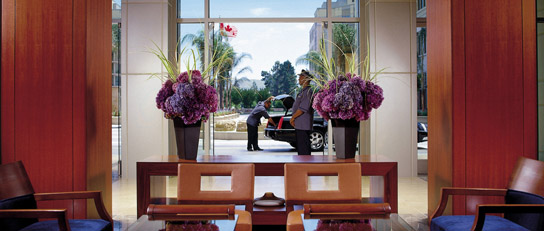 Four Seasons Hotel Silicon Valley
Located in the heart of the nation's high tech capital, the Four Seasons Silicon Valley offers the highest standards of luxury and personalized hospitality for today's discerning business or leisure traveler. Just ten minutes from the Stanford University campus, this modern hotel is the centerpiece of the new University Circle complex and the gateway to Palo Alto's most exclusive residential area.
Acquired along with the Four Seasons Jackson Hole by Strategic Hotels & Resorts in 2011, the Four Seasons Silicon Valley has 200 guestrooms and 27 suites, features 7,000 square feet of indoor conference and banquet space, and has 6,000 square feet of outdoor courtyard and pool terraces. Within a short driving distance to the Santa Cruz Mountains, San Francisco Bay and the California Coast, the property also boasts an impressive array of amenities, such as an 3,000 square-foot spa, a secluded rooftop pool, and the contemporary cuisine of the Quattro restaurant and bar.