David Hogin / Senior Vice President, Asset Management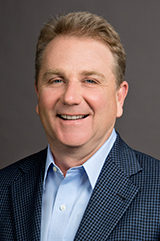 David Hogin holds the position of senior vice president of asset management at Strategic Hotels & Resorts. Dave's current and past portfolios have included most major brands: Four Seasons, Ritz-Carlton, Fairmont, Hyatt, InterContinental, Starwood, The Hotel Del Coronado and Marriott.
Dave is backed by eighteen years of hotel management experience, having risen through the ranks in rooms operations with multiple branded and independent flags. Prior to joining Strategic, he served in various property operating roles, including General Manager, Hotel Manager and Director of Six Sigma.
Currently, Dave is serving as Secretary on the board of The Hospitality Asset Managers Association.